How Cinco de Mayo Became
Cinco de Drinko
Contrary to popular belief, Cinco De Mayo is not Mexico's IndependenceDay.
Cinco de Mayo, translated as the Fifth of May, commemorates the Mexican army's unlikely victory over French forces at the Battle of Puebla on May 5, 1862. While this Mexican holiday is primarily celebrated in the Puebla region of Mexico today, it is not really a big deal in Mexico. In contrast, thousands of celebrations take place coast-to-coast in the United States.
You've likely seen ads already this week – posters, banners, and Facebook posts – promoting delicious-looking Mexican dishes, mariachi bands, and 2-4-1 margarita specials. So how did this relatively minor Mexican holiday become a must-celebrate sensation in the U.S.? The answer: beer.
Mexican Americans began celebrating the holiday as a way to embrace the connection between the two cultures in the 1960s, but the holiday was still rarely observed outside a few large cities. In the 1980s, Cinco De Mayo exploded when the San Antonio-based Gambrinus Group, the regional importers of Corona, launched a Cinco de Mayo-themed advertising campaign encouraging patrons to spend the holiday drinking their Mexican beer.
Big beer makers Anheuser-Busch and Miller Company caught on shortly thereafter and sponsored Cinco de Mayo events to tap into the growing Hispanic market, persuading Americans to drink more Mexican beer. Today? Corona and its ad agency brought Cinco de Mayo to the masses. Corona still spends about $1 per case for its annual Cinco de Mayo ad campaign. This, in turn, led to enormous growth and Corona now is the sixth most popular beer in the world.
Be sure to celebrate in style this year and, of course, remember to drink responsibly and know that you are under the influence of advertising. I'll most likely see you at Mi Jalisco (Richmond or Urbanna) with a Corona in hand and another advertising tale to tell.
MONDAY:
FORT MONROE VISIT
On Monday, President and COO Molly Whitfield and Account Executive Marita Cardenas reported back to the team on their recent visit to Fort Monroe where they discussed the importance of taglines, within the framework of brand awareness, with the board of the Fort Monroe Authority. Taglines help with brand recall — which in turn helps drive consumers' decisions when differentiating between organizations. Molly and Marita did a great job explaining this.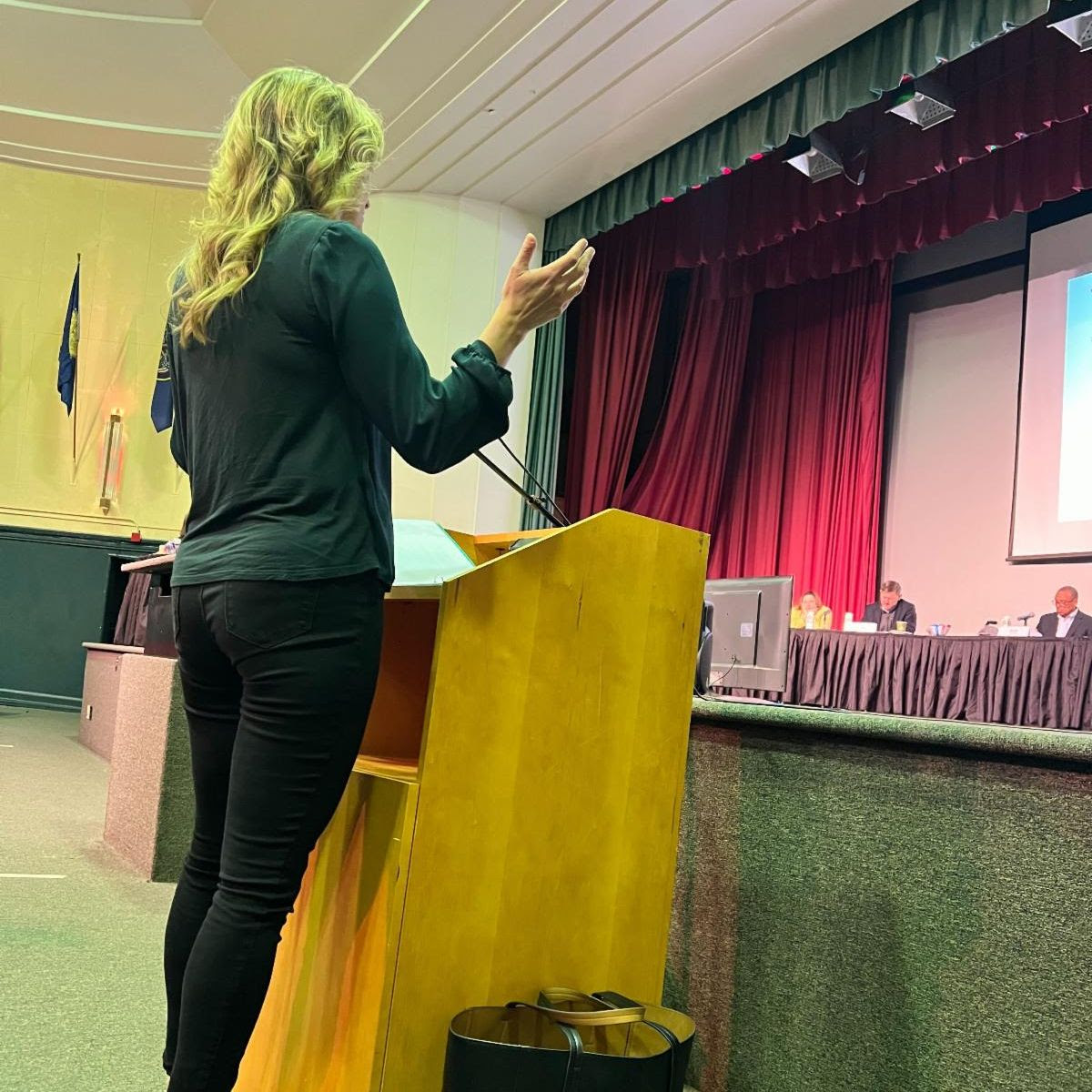 TUESDAY:
TV IS EVEN MORE EFFECTV
On Tuesday, Leslie Dolliver from Effectv, a division of Comcast, joined the Madison+Main-iacs Account Management team's weekly meeting to go over the latest and greatest options for cable and OTT advertising. Effectv is one of our valued media partners, or an "audience delivery company," as they like to call it. Did you know they use first-party data to target audiences across linear TV, streaming, and video on demand? This kind of TV advertising is not your Grandpa's TV advertising.
WEDNESDAY:
#ADMINISTRATIVEPROFESSIONALSDAY
On Wednesday, the team celebrated Administrative Professionals' Day! Office Manager Mollie Banks received a lovely porch visit from Client Services Manager Katie Rossberg with goodies from our entire team. Mollie is the glue that binds our team together and she deserved every little treat she got.
THURSDAY:
#THRIVINGTHURSDAY
On Thursday, Director of Business & Marketing Leanne Pillow spent the morning talking about golf on this #ThrivingThursday. Leanne comes from a long line of golfers and started taking lessons last year so she could "get in the game." She shared these nuggets of wisdom with the team: 
Golf Lesson: Don't watch the ball when you swing. Life lesson: Stay in the moment and don't get ahead of yourself.
Golf lesson: Lock your back knee to the ball. Life lesson: Have something that keeps you grounded.
Golf lesson: Don't rush! Life lesson: Take your time and be intentional. You'll likely perform better. 
Golf lesson: Don't hold on too tight. Life lesson: Be flexible. Holding on too tightly can hold you back.
Also on Thursday, Communications Director Kent Brockwell, Jr. PR Specialist Ava Adenauer, and Account Executive Jeremy Colb attended a fundraising event for our client Housing Families First at the Virginia Museum of Fine Arts! This seventh annual signature event highlighted talented local artists, delicious hors d'oeuvres, and a fantastic silent auction that benefited their capital campaign to help Richmond families facing homelessness!
This morning I dialed up my favorite morning newsman John Reid, host of Richmond's Morning News on WRVA 1140AM and 96.1FM. In my segment this week, I told John's listeners about a few exciting (and wacky) events they should consider this weekend. 
Afterward, I rolled into the final session of the Virginia Council of CEO's Spring Conference, where I heard some more great speakers. I've been at the conference in Virginia Beach since Wednesday and hats off to Scot McRoberts and his entire team for pulling off another stellar event. If you're interested in connecting with CEOs across the Commonwealth, check out this great organization. This marks my 10th year in the council.
A FEW OF OUR FAVORITE EVENTS


Lucy Living Lecture Series
In-Person
6653 Roundabout WayChesterfield, VA 23832
May 11 | 2 – 4 p.m.
Lucy Corr, a Continuing Care Community in Chesterfield, Virginia is hosting an in-person lecture series about the many ways you can prevent elder fraud. Learn best practices to keep your personal information safe from Cedric Jefferson, a Special Agent with the FBI's Richmond Field Office. RSVP by May 2 by calling Maria Bond at (804) 425-8280.


Richmond Symphony: Mozart and More
Chester, VA
April 29 | 7:30 p.m.
The Perkinson Center for the Arts and Education is hosting the The Bassoon Concerto of the 19-year-old Mozart, featuring Richmond Symphony's own Thomas Schneider. Nicholas Hersh conducts Anna Clyne's Sound and Fury and the music that inspired it, Haydn's bold and bracing Symphony No. 60 (Il Distratto). Alberto Ginastera' popular, Variaciones Concertantes, rounds out the concert. 

"I don't drink anymore for Cinco de Mayo. I celebrate with Mexican food, or as it's known in Mexico: 'food'." — Craig Ferguson