Hey Folks,
Last Friday we "soft launched" WorldsBestCheesecake.com, an exciting new partnership that Madison+Main has entered into with four VERY COOL companies. We are now part owners of WBC Ventures, LLC, a partnership between Daystar Desserts, Data Directions, BHVA Ventures and Madison+Main. Our friend John Fernandez is baking up delicious cheesecakes at Daystar Desserts in Ashland. Brian Harding is providing customer service and logistics through BHVA. Mark Creery and his team at Data Directions have built a stellar e-commerce website and the kids at Madison+Main have created the new brand and will provide all marketing and PR services. I will be the official taste tester.
Although, the official announcement comes next week, the hard launch happened this afternoon… about nine minutes ago. Sooooooo, here's what I need you to do:
1.Check out the website at www.worldsbestcheesecake.com
2. Try not to eat your computer.
3. Order your favorite flavor (we make New York style, Strawberry Swirl, Reese's Peanut Butter Cup, Salted Caramel, Triple Chocolate, Chocolate Chip, Creme Brûlée, Brownie Fudge and for a limited time… Pumpkin Streusel)
4. Wait patiently by the door for the UPS man.
5. Share your cheesecake with friends and family
6. Share the love on Facebook and Pinterest. #CheesecakeLove
Monday, October 13th – Monday was Columbus Day, and although we were open for business as usual, Marketing Administrator Lindsey Durfee took the day off to discover new lands. She hopped on a ferry in Portsmouth and ventured all the way over to Norfolk. Once landing in Norfolk she claimed the land for Spain and renamed it AmeriDurf.
Meanwhile, back at the office, we were meeting with clients and getting TV shoots and websites organized for a couple of clients. Account Executive 
Casey Severinghaus
 popped by the 
Henrico Business Leaders
 breakfast meeting early Monday. Mark your calendars for 
Monday, February 9th
. I will be speaking to members of the HBL on that day.
Tuesday, October 14th
 – On Tuesday morning we were back in the swing of things at the 
Midlothian Rotary Club
. The Club announced a new associate membership plan, which is designed to attract new business people into Rotary, the world's largest service organization. I have a strong attachment to Rotary and have met many friends through the years (some of whom are now clients of Madison+Main). If you are interested in joining a fun-loving group of area business people check out the website at 
MidlothianRotary.org
 and of course, let me know if you would like to be my guest for an upcoming meeting. We meet Tuesday mornings at 
7:30 AM
 at the 
Koger Center Doubletree by Hilton
.
After Rotary, I raced to the studios at Broadscope Media to shoot our newest TV ad for Vera's Fine Jewelers. And ta-da! Only three days later, we have a fully produced, edited and ready for Prime Time TV spot. It runs this weekend, during football, on a TV screen near you. But here's a sneak preview…
Wednesday, October 15th
 –  
On Wednesday
 the smack talk started early in the morning, as the
M+M Account Team
 and the 
M+M Creative Team
 faced off in the conference room, prior to our 5th Annual Chili Cook Off. In the end, we were both losers, as four of our clients took top honors in the culinary contest. 
Ball Office Products
 won the People's Choice trophy, securing more votes than the other 14 contestants. 
The Richmond Flying Squirrels
 placed third, 
Lucy Corr Village
 made a strong showing and took home second place, but 
Yard Works
 and their 
Weekend Warrior
 chili took home the top prize.
5th Annual Chili Cook Off Champions from Yard Works are joined by judges Carrie Rose, Kerri O'Brien and Tori Valentine. 
Thursday, October 16th – On Thursday morning, Donnie Harper, CoFounder of Door to Door Solutions hosted our Insider's Club meeting at his facility on Westwood Avenue. Donnie and his partner Katie Hamann have built a stellar company over the last few years. If you have an aging parent who is down-sizing, right-sizing or moving into an assisted living facility, call Katie or Donnie(804) 261-4124 or visit DoortoDoorSolutions.com.
At Madison+Main we work hard and play hard. We also strongly believe in maintaining a healthy work life balance, so we celebrate when a team member takes off a couple of hours early to have some frozen yogurt with her "best friend."
VP Kara Forbis and her daughter Sutton on a "Fro-Yo Date."
Friday, October 17th – 3, 2,1….. We have liftoff! WorldsBestCheescake.com launched this afternoon and we received our first order already. For those of you keeping score at home, my neighbor Glen bought his wife Jen a Salted Caramel cheesecake for her birthday. Shhhh, don't tell anyone. It's a surprise! Now, I need the rest of you to order one. They make great gifts for friends, family, colleagues and coworkers. This year, give the gift of #CheesecakeLove.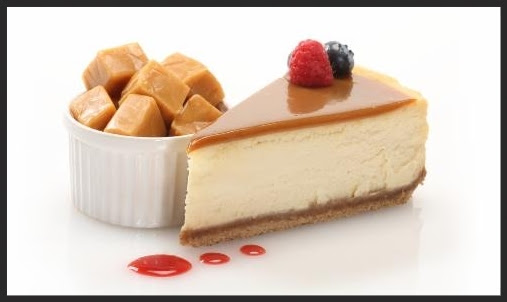 Glen bought Jen cheesecake for her birthday. #CheesecakeLove