Hey folks,
A recent weather news story confirmed what I already discovered halfway through the month of August: this month is cool and comfortable, compared to the hot, sweaty "dog days of summer" we usually suffer through at this time of year. The last time it was this cool was 1989, when Vanilla Ice hit the scene. In fact, it's so doggone pleasant outside, that no one — not even my friend Rey Lowe — can complain about the weather on Facebook. But the hottest thing on social media these days is the Ice Bucket Challenge, which has raised millions of dollars for ALS. Next Wednesday night, the Madison+Main-iacs and I prepare for a DIFFERENT kind of Ice Bucket Challenge to benefit the Central and Eastern Virginia Chapter of the National MS Society. I'm jumping behind the bar at Morton's to raise money and awareness for people living with MS (like my Mom). I'll be dumping ice in cocktail glasses and filling them with booze. To RSVP click here.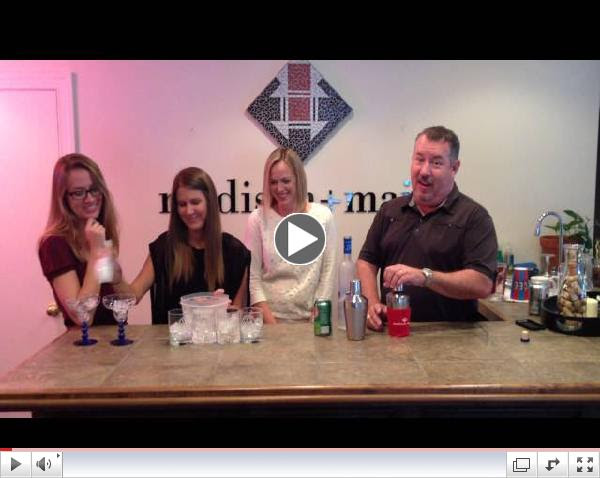 Madison+Main's Ice Bucket Challenge… for the MS Society
Monday, August 11th: Over the weekend we gave our friend Leanne a big send off (a backyard BBQ, Watermelon Festival and a monuments tour of Washington, D.C.) before we dropped her off at Dulles and shipped her back to the Isle of Man.
My daughter Hattie celebrated her "Sweet 16" birthday by going to see some band called One Direction or Wrong Direction (or something like that) at Nationals Stadium.
"It was the best night of my life," she said.
"Really? At $240 per ticket, they must've have served you dinner and massaged your feet too," I replied.
Speaking of tickets, I got this one in DC with one minute left on the meter. #b@stards
Sean, Lauren, Meghan & Hattie at the Wrong Direction concert
Speaking of tickets, I got this one in DC with one minute left on the meter. #b@stards
 Photo evidence that the parking patrol in DC are crooks
Even when I'm taking a break from work, it seems like I'm working.  While showing Leanne the President's temporary residence, 1600 Pennsylvania Avenue, I was approached by TV Japan and interviewed for the upcoming anniversary of Hiroshima. I told her my last name was Truman and that my Great Grandfather was terribly misunderstood.
Interviewed in front of the White House
Tuesday, August 12th: On Tuesday morning I somehow made it from Dulles to 101 E. Cary in 97 minutes. #newrecord
Wednesday, August 13th:
On Wednesday
 I was sad to miss my 
Virginia Council of CEOs 
monthly roundtable, but excited to learn that our retreat will be held in the 
County of Bath
, one of my favorite places and one of the great emerging hospitality brands we've helped through the years.
Account Executive Jessica "Back in" Black and I traveled down Wednesday to see our good friends Mike, Vera and Sandy at Vera's Fine Jewelers. Vera's recently won Richmond Magazine's 'Best Custom Jewelry' award from readers. My daughter doesn't read the magazine, but she LOVED the necklace we got her this week to celebrate her "Sweet 16." Yep, we got it at Vera's. Vera's was one of our very first clients back in 2005, and they rock.
Hattie's birthday gift from Vera's
Thursday, August 14th:
On Thursday
 morning, we had a great marketing and social media consultation with our friends at 
Shenandoah Valley Music Festival
. One of Virginia's BEST summer music venues will finish strong on Labor weekend, with the legendary 
Oak Ridge Boys
 on 
Saturday, 8/30
 and the fun and fabulous folk quartet 
Eddie from Ohio
 on 
Sunday 8/31
. The Oak Ridge Boys have been playing for 41 years. Eddie From Ohio have been together since 1991, 23 years ago. #ThrowBackThursday
Get tix to the concerts here.
Friday, August 15th: Today, I am thrilled to show you our latest TV spot. Produced for the Yacht Club at Marina Shores (Marina Shores Marketing Director Taylor Malbon used to work with us), and filmed by our friends at Studio Center, with music track by Overcoast, I present "Your Big Day." We'd love to hear your feedback! #waddyathink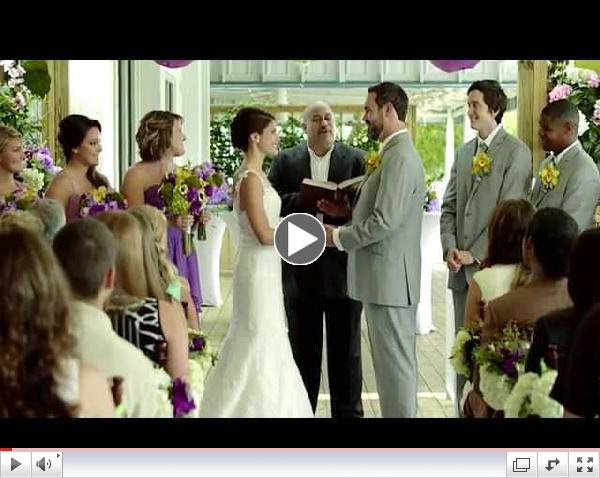 The Yacht Club at Marina Shores – "Your Big Day"
Have a "cool" weekend. Ice Ice baby,
David Saunders
President & Chief Idea Officer