Turn the Page
Hey folks,
Even though it's only the first day of August, it seems marketers are ready to turn the page on summer. I don't mind "back to school" sales or "end of summer" events, but when Costco starts selling Christmas decorations in July, I just have to shake my head in disbelief. Listen to me, folks. There is no need to get depressed. Summer isn't over until September 22nd, and you've got five weeks before the kids go back to school. However, this summer's group of interns has started to disband. But they left us with a video masterpiece.
Monday, July 28th: On Monday morning, the interns unveiled "Bold-y," this semester's hilarious video project. Without further adieu, I present Lizzy "Shrimp Toast" Samardge,Riley "Bro'Shea" O'Shea, Sam "The Sweetest Kid" Edwards and Kaity "Sea Bass" Byrum.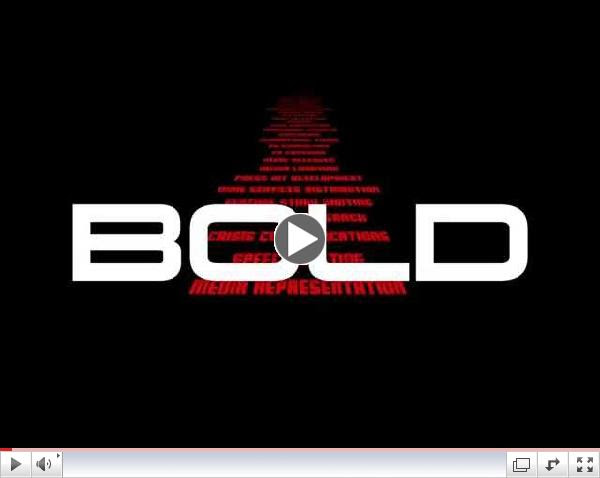 Bold Brands Win, Baby.
Showing the video was quite a feat, considering our phones, internet and servers were down on Monday morning. We rebounded and managed to make it a productive afternoon… mainly because VP of Operations Molly Quarles was in town and made us work extra hard.
Tuesday, July 29th: Tuesday felt more like Monday. I woke up late and scrambled to get to Midlothian Rotary with the right A/V equipment for our guest speaker, Village Bank President and CEO Bill Foster. Bill delivered a wonderful presentation, with his insights on the community, the economy, and the opportunities that lie ahead for Village Bank.
The Account team was out and about on Tuesday at Howell's Heating and Air, CowanGates, Lucy Corr Village and Virginia Women's Center. Thanks to our friends at Comcast Spotlight, we hijacked a Blue Bell ice cream truck and treated some of our clients with cold treats.
I scream, you scream, we all scream for ICE CREAM!
Wednesday, July 30th: On Wednesday, Account Manager Kelley Miller celebrated her __th birthday. On Thursday, she left for vacation. Coincidence? I think not. To prove we love Kelley, we gave her a birthday card and decorated her desk.
The account team continued ice cream deliveries on Wednesday afternoon, dropping by SkyZone, Davis & Green Electrical, Yard Works and Village Bank.   After a fairly productive day, I drove up to Dulles Airport Wednesday night to pick up Sue and the kids. I highly recommend sitting for an hour at the International arrivals gate and watching all of the families that are reunited. It's good for the soul. Happy to have them back, on U.S. soil.  🙂
Thursday, July 31st: On Thursday we were back at work early, knee-deep in a marketing RFP for the Commonwealth of Virginia. We're very excited about our new partnership with Burson-Marsteller, but frustrated by some of the silly provisions the state requires in its overly complicated procurement process. Special thanks to Kara, Lindsey and Molly for going above and beyond this week and working some hellish hours to get this RFP response out the door.
On Thursday afternoon we were able to decompress by attending the ESPN VIP tent at Redskins Training Camp, compliments of our friends at ESPN 950. Thanks to Scott Hawthorne and crew at ESPN, I got to snap a picture with Nick Sundberg, long snapper for the Redskins and one of the toughest guys ever to play in the NFL.
Me and Nick Sundberg
Friday, August 1st: Early this morning (1am) our friend Leanne arrived from the UK and will be touring RVA for two weeks. I would be disappointed to spend my vacation here, but apparently Leanne is "super excited." Send me back some ideas of where I can take our young friend from "across the pond."
Speaking of "turn the page," I wanted to introduce you to Mr. August on the Madison+Main "These are a Few of My Favorite Sandwiches" calendar. Meet Madison+Main's #1 fan, Peter Larsen of Cobb Technologies.
Ms. August…er, oops…I mean, MR. August, "Just Ask Peter"
I'm closing out the Weekly Report early because I have to go play golf in the rain. The Tournament of Sharks, Alberta Smith Athletic Association's annual golf tournament, is this afternoon at Birkdale and Sean Teliard (better known as "bartender Sean from Morton's") is on my team. #ringer
Have a great weekend.
Like a rock,
David Saunders
President & Chief Idea Officer